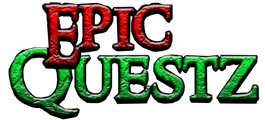 EQ build-off #5 - The Causeway Forts
"Grey now as tears, gleaming silver,
red then it rolled, roaring water:
foam dyed with blood flamed at sunset;
as beacons mountains burned at evening;
red fell the dew in Rammas Echor"
-J.R.R. Tolkien, The Lord of the Rings: The Return of the King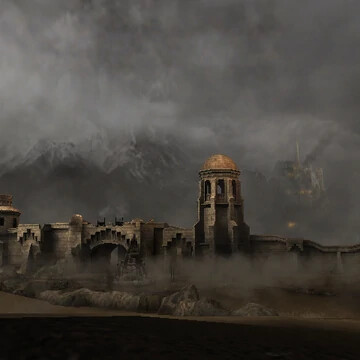 Theme: The Causeway Forts (The Causeway Forts - Tolkien Gateway)
Recommended resourcepack: Epicquestz Gondor Pack
Time: 9 days, 12:00 a.m. Friday May 28th 2021-Sunday June 6th 2021. (GMT)
Judging:
Contestants will be judged on a scale of 0-20 based on three main points:
Artistic: How visually pleasing is the result, is there terrain, vegetation etc. What features does it have that make it look great. This category is the most important and will be a majority of what the judges focus will be on.
Originality: How unique is the build compared to others? This category is very important as the judges will be more drawn to unique builds, especially in a theme as simple yet difficult as the Causeway Forts. Note that the farther you stray from what the forts are, the more likely you are to get a bad score. Be unique, but be careful not to stray from the source material.
Reference: Although it is the lowest point for this build off, like many others, it is not by much. This category is about how accurately your build matches the description Tolkien gives about this location. If there were more details about it, this category would be placed higher, but there are few details given so I want to make sure everyone gives this there most creative shot they can!
Additional Notes On Judging
Each main point is a focus, not a scoring category, as there are no scoring categories for this build off, only one score per judge.

As a brief note about the reference category, it is your choice if you want to make it ruined, brand new, minor disrepair etc. You won't lose points for not matching the state of the fort in the books.
Rules
One entry per person is allowed
One person per plot
do not copy any other plot, old or new
Inappropriate structures are forbidden
judges are free to enter, but they cannot compete
Failure to comply with these rule will result in disqualification. Any arguments about a rule will also result in disqualification.
Judge Panel:
@DragonLordPixal
@Enoshade
@LimeeFox
Note:
to get a competition plot go /warp BuildComp and claim a plot with /plot auto. This is possible from Friday May 28th at 12:00 a.m. until June 5th at 12:00 a.m.
Good Luck, Have Fun,
-DragonLordPixal