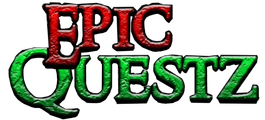 EQ build-off #3 – Hobbiton
"In a hole in the ground there lived a hobbit. Not a nasty, dirty, wet hole, filled with the ends of worms and an oozy smell, nor yet a dry, bare, sandy hole with nothing in it to sit down on or to eat: it was a hobbit-hole, and that means comfort."
― J.R.R. Tolkien, The Hobbit, or There and Back Again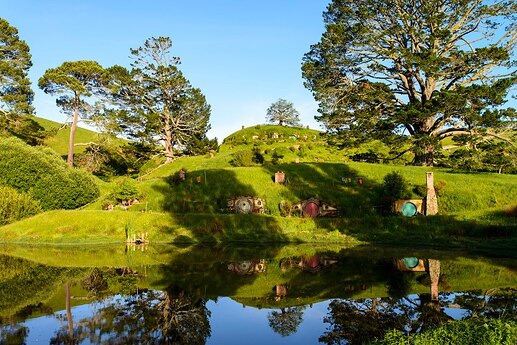 Prize:
For the first time ever in our short Buid-off history there will be a prize!
The winner will be rewarded with a Donor Class on Empire War!
Big thanks to Empire War for making this possible!
Theme: Hobbiton ( http://tolkiengateway.net/wiki/Hobbiton )
Recommended resourcepack: EQPack_rohan-0.2
Time: 7 days, 12:00 Saturday 2nd may 2020 – 12:00 Saturday 9th may 2020
Judging:
Contestants will be judged based on the following three aspects:
Originality Category (How unique is your build from the others entered in the competition?)
Keep in mind that while it's fine to put a special twist on your build, it shouldn't stray too far from the source material present in Tolkien's book. Graded on a 1-10 scale
Artistic Category (How pleasing is the overall result?)
This category focuses on things like composition, consistent detailing, block choice and the atmosphere of the plot. You may focus on terrain, structure or organics as you see fit. This is where most of your score will come from! Graded on a 1-15 scale
Reference Category (How closely do you match Tolkien's descriptions?)
While some might disagree, as the organizer of this contest I am putting this as the lowest-impact category, since I want builders to go out of their comfort zones and experiment as much as possible. Graded on a 1-5 scale
Judge panel:
@Enoshade
@dog_lover11
@Tobberz
@raarmaarwaar
rules:
one entry per person is allowed.
one person per plot
do not copy one of your older plots.
Inappropriate structures are forbidden.
judges are free to enter, but they cannot compete in the event.
If an entry doesn't follow the given theme, or if a participants or their entry doesn't follow the rules, they are getting disqualified.
note:
to get a competion plot go to /warp BuildComp and claim a plot with /plot auto. this is possible from Saturday 2nd may 12:00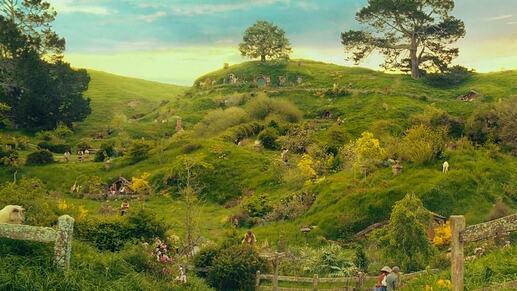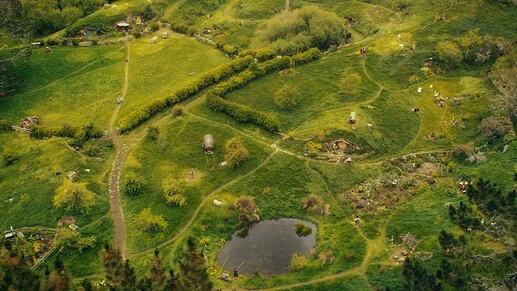 Credit for Images
Summary

1st https://www.movieworldmap.com/filming-locations/hobbiton/
2nd https://www.movieworldmap.com/filming-locations/hobbiton/#lg=1&slide=2
3rd https://www.movieworldmap.com/filming-locations/hobbiton/#lg=1&slide=6